Static IP with NO-IP.com
How to get a free ip address with NO-IP.com
---

This info is FREE to print, if you want to copy any of our information, you have to include the link of our Website into your copied text.


Author:

[email protected]

- (Max Maxymenko)

---
Hello, my name is Max and today I'm going to teach you how to get a FREE static IP address with NO-IP tool for your game or web servers.
OK, lets get started…


---
Click on the image to see it in full size!
---
1. Go to
www.NO-IP.com
website.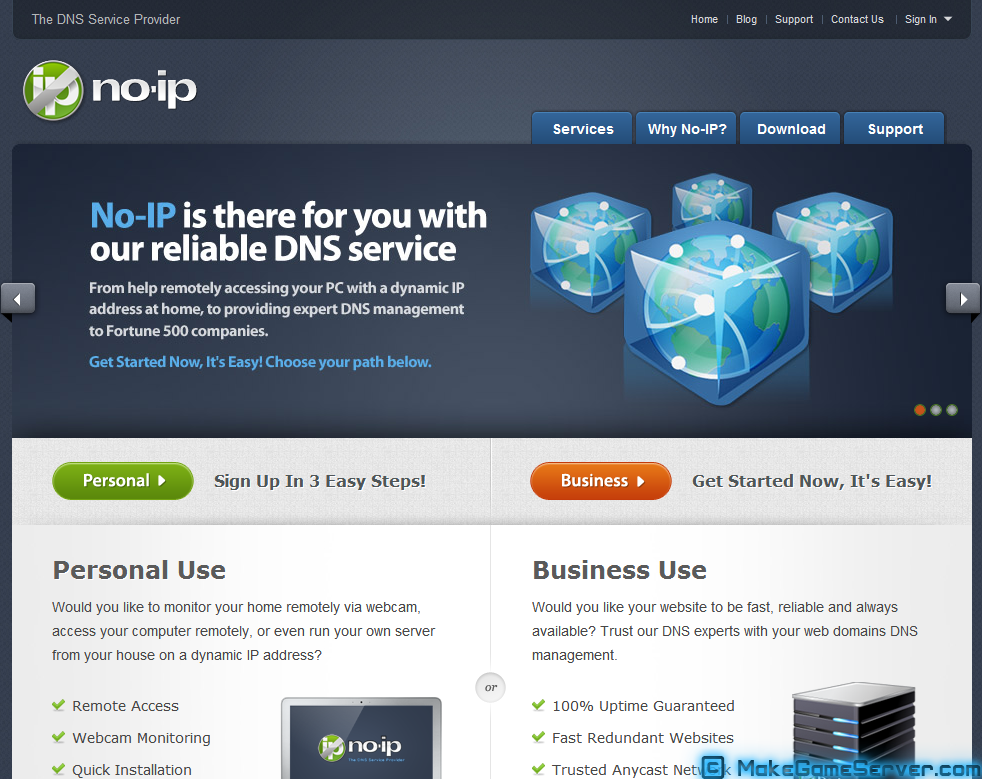 2. In the right-top corner you will find a Sing In botton. Put your cursor on top of it and click on Sing up for an Account.

3. Click on the FREE SING UP button.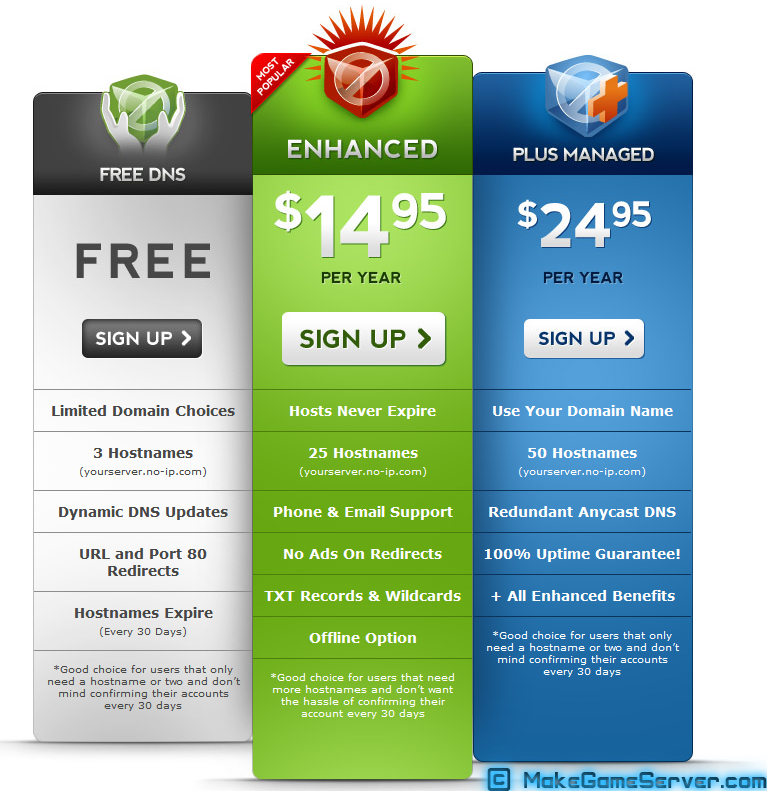 4. Create a new account.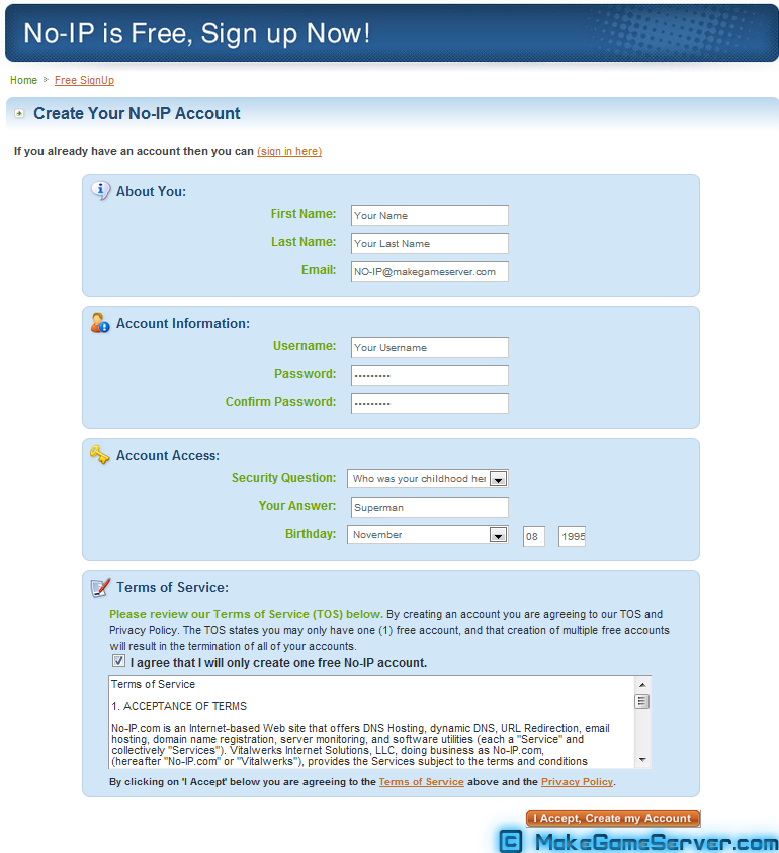 5. If the registration completed, you will see something like this: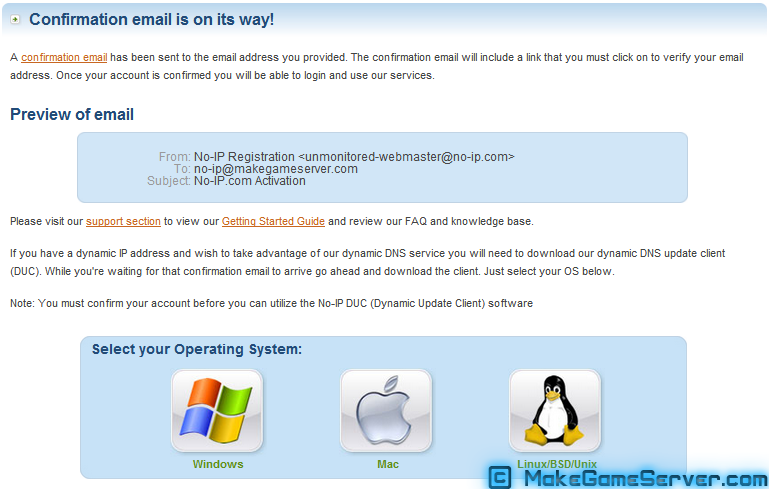 6. Downlaod the client.

7. Get the activation Email.

8. Active your account, by clicking on the activation link.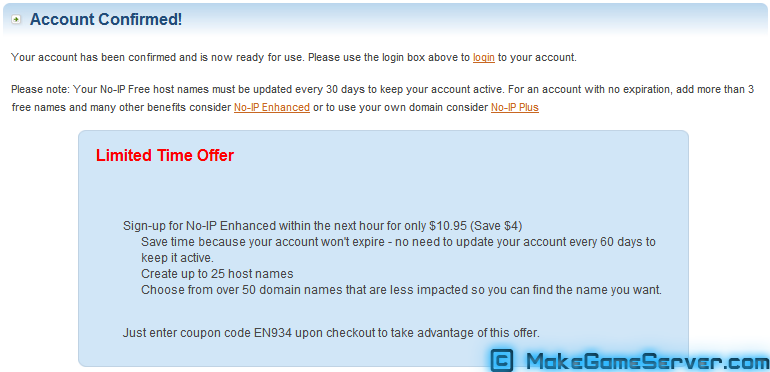 9. Sing In, into the www.NO-IP.com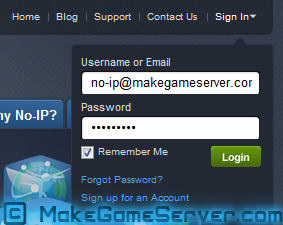 10. You will see something like that. Click on Add a Host.

11. Choose a Hostname for your self. And click on Create Host.
12. If you did all correctly, you will get a message of success.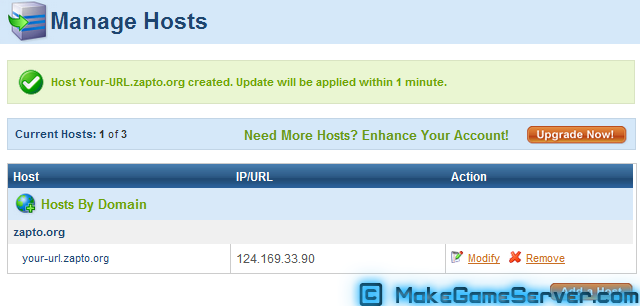 13. Install your NO-IP tool and run it...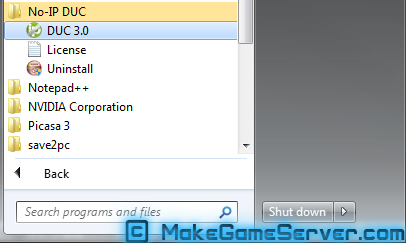 14. Log In.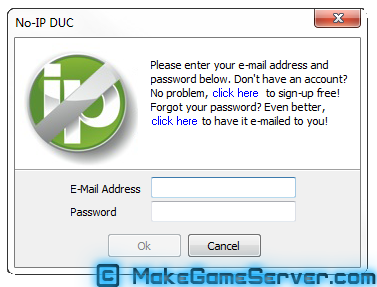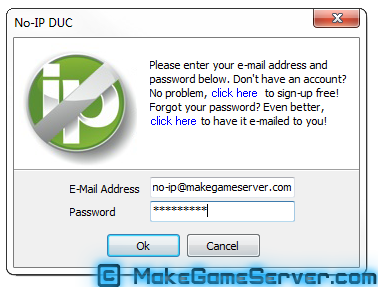 15. Select and TICK your hostname. And click Save.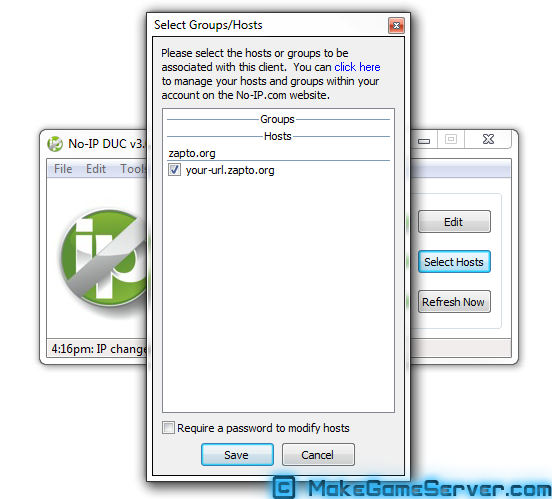 16. Now its UP and RUNNING!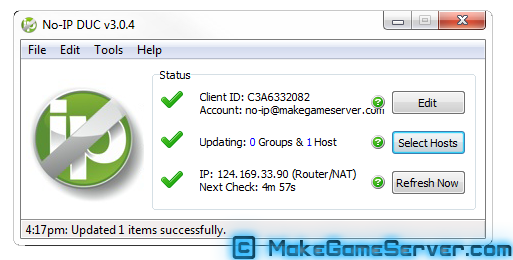 17. To make it start up when your Windows boots up, go to File=>Preferences and tick option Run on sturtup. And clic on OK.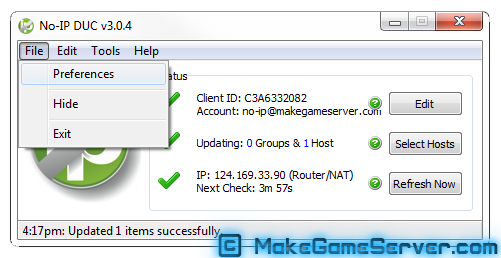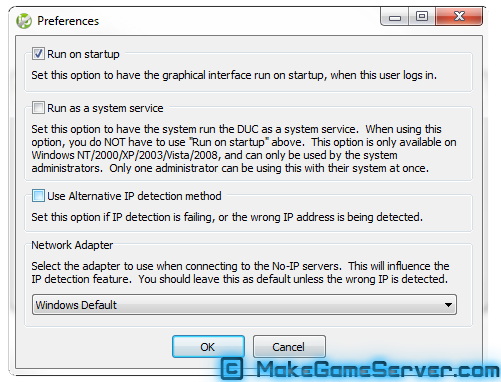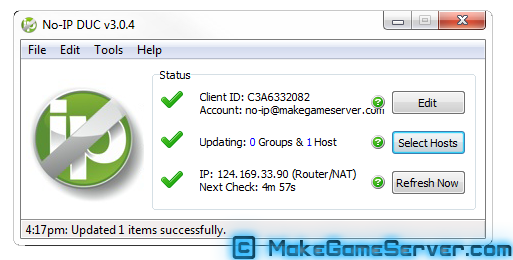 NOW YOU ARE DONE. YOU NEW IP ADDRESS WILL BE A HOST NAME THAT YOU MADE. IN THIS CASE IT'S: YOUR-URL.ZAPTO.ORG

Written by: Maxym Maxymenko *(28.07.2012)*
---
© Copyright 2012-2022 - MakeGameServer.com
---

IF YOU DID NOT UNDERSTAND SOMETHING, PLEASE LEAVE A COMMENT ON OUR FORUM
---