How to make a Team Speak 3 Server FOR FREE
how to make a Team Speak 3 server for free
---

This info is FREE to print, if you want to copy any of our information, you have to include the link of our Website into your copied text.


Author:

[email protected]

. - (Max Maxymenko)

---
Hello guys today I'll be teaching you how to make a TeamSpeak3 Server for free. Remember you have to keep your computer online, for server to be online.
1. Go to Team Speak website and download TeamSpeak client from there: http://www.teamspeak.com/?page=downloads

2. Then download TeamSpeak Server from there as well:
http://www.teamspeak.com/?page=downloads.


3. Your downloaded folder should look something like this:
4. Run file called: ts3server_win64.exe or ts3server_win32.exe

5. It might ask you for your Firewall Approval, click ALLOW ACCESS button.6.Then window will come up like this, it gives you SERVER ADMIN TOKEN key (DON'T CLOSE THIS WINDOW YET) Install Client.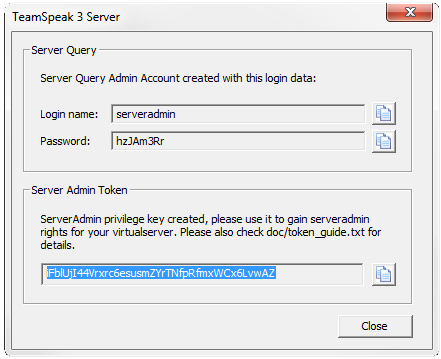 6. Start up your client and click CONNECTIONS => CONNECT
7. In Server Address type: localhost and chose your Nickname and click connect.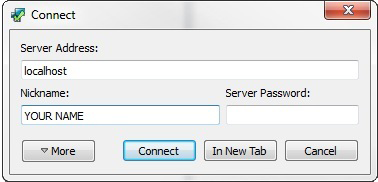 8. At the first connect it will ask you for a Privilige Key:

9. Open up your old server window and copy the key: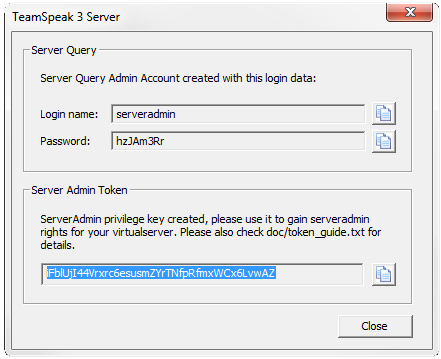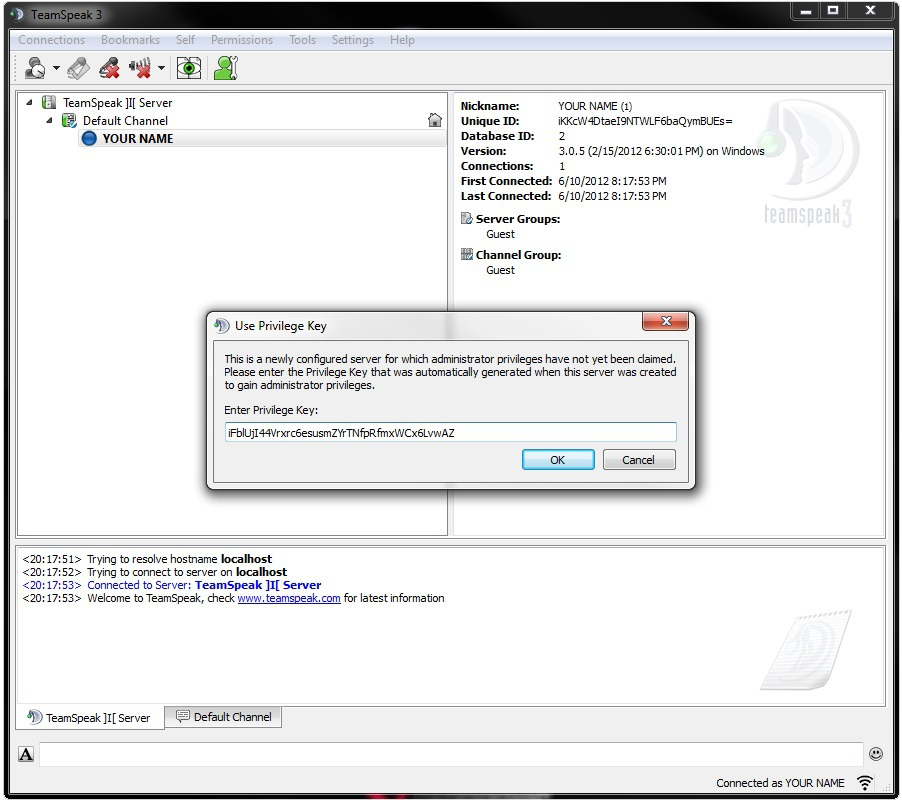 10. NOW ALL DONE, you will get a message of Success.
11. Now you can go ahead and setup your Server name and server Groups.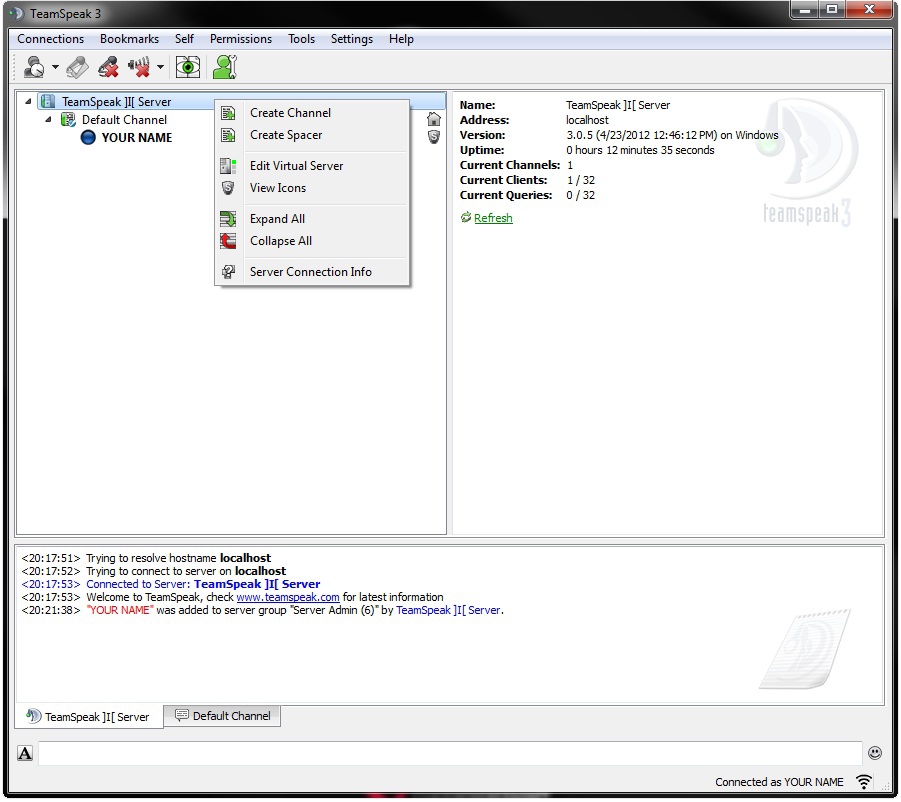 12. Dont forget to open this ports on your router:
| Voice Port: | 9987 (UDP) |
| --- | --- |
| ServerQuery: | 10011 (TCP) |
| File Transfers: | 30033 (TCP) |


13. Tell your friends your IP address, so they can connect.
Written by: Maxym Maxymenko *(10.06.2012)*
---
© Copyright 2012-2023 - MakeGameServer.com
---